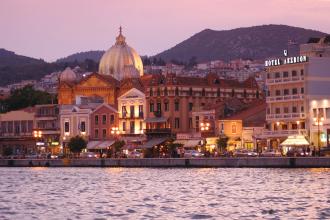 The island
An excellent way to see the island is to divide it into sections, staying several days in area to sample its rare beauty at a leisurely pace.
So far, Lesvos has managed to keep package and mass forms of tourism at bay. And while it is hardly lacking in visitors, it still remains largely untouched, offering hidden treasures to those who seek them out. In the city of Mytilene and most other tourist spots, you'll find a range of outstanding accommodations with small and mid-sized hotels to suite every budget. In addition, there are modern stylish hotels and old mansions that have been converted into atmospheric guest houses, offering quality year-round hospitality.
No front page content has been created yet.